Issue-13
The Write Way
AKA has become aware of a writing group based in Sheffield.
Useful Information for Blue Badge Holders

You may not know that if you hold a valid Blue Badge within the European Union you are eligible to register for a 100% discount on London's Congestion Charge.
AKA Sparkles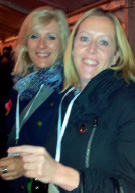 We were delighted to attend the After Dark Bonfire Night at Don Valley Grass Bowl sponsored by our good friends Irwin Mitchell.
AKA's bundle of joy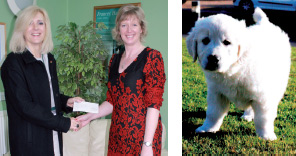 On the 16th November Angela paid a visit to Dogs for the Disabled Francis Hay Centre in Banbury and handed over our cheque to enable another dog for the disabled to start their training.
Happy Birthday to us
AKA is officially 10 years old this year, we want to celebrate with you all.
January 2012 Newsletter – Issue 13
Happy New Year everyone, we hope you had a wonderful Christmas.