Insights into a case manager's week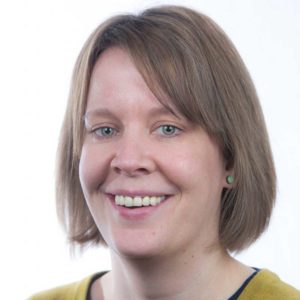 The role of a Clinical Case Manager at AKA is very varied. Here, Linsey Jamieson gives an insight into some of the activities she's recently been involved in.
What's your role involved this week as a clinical case manager?
This week has seen a few urgent issues crop up, I have a client who is greatly in need of accessible housing, which is really difficult to find at the moment. I have spent a lot of time chasing up the housing association to try to get some progress with this. A lot of my day to day case management work involves contacting other agencies on behalf of my clients, to ensure they have access to things that are key to their rehabilitation.
I have another client who urgently needs increased care support, unfortunately recruitment is very difficult at the moment due to a national shortage of care staff, so we've had to think outside of the box as to how we can find someone to fill the role, we are hoping that a local nannying agency can match us with someone suitable.
During the Spring/Summer I often do a lot of work to help families organise accessible holidays for the summer, this year has been quite different due to travel restrictions, but it has still involved looking for UK based breaks and reading the small print of insurance policies! I've been helping one family plan a trip to Legoland for my client so this has been a welcome distraction from my usual tasks!
Aside from these urgent issues I have caught up on my admin, including phone calls, texts and emails with families, solicitors and therapists. This part of the job has become much easier as I've built relationships with people who I have now known for a few years.
What type of clients do you have?
My clients are children so most of my interactions are with clients' families. This week I've been out to meet a new client's parents, it's great to be able to meet people in person now after many months of video calls. It's much easier to build up a rapport with clients and their families in person – although video calls have been a good substitute during lockdown.
I've had a new referral come in this week so I've also been in contact with a solicitor to set up a 'meet and greet' video call with the client and her Mum, I've also had regular contact with solicitors to get costs agreed for my clients – this has covered costs for support, therapy, equipment and holidays.
I have recently taken on a new client so I have been reviewing all of the paperwork handed over to me, and I am updating it and transferring it over to our AKA paperwork. Most of my clients are children and teenagers so documents such as care plans require regular reviews and updates as they grow up.
How have you kept in touch with the AKA team?
I only joined AKA in February so it's been great to get to know everyone over video calls and, more recently, meeting up in person. We have fantastic support from the office team and they are always on the end of the phone if I have a question. AKA is a really friendly place to work and there's always something going on to keep us in touch with each other.
Have there been any particular hightlights?
Time passes quickly in this job, it's been really nice to see one of my clients take her GCSEs this summer and she is now looking forward to going to college in September. One of the things that I love about my job is seeing clients achieve milestones that they have worked so hard towards.