Spring 2013
Getting to know you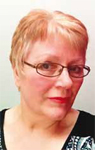 Gillian is a real all rounder and has had her fingers in many pies, from being an Auxiliary Nurse, Police Officer, Motor cycle instructor to a Power lifter!……there is nothing she can't do.
Uwan is all grown up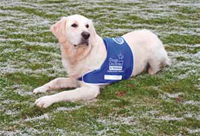 Back at the centre Uwan will be encouraged to take part in activities such as walking calmly on the lead in an assortment of environments.
THE AKA NEWSLETTER ISSUE 16 – SPRING 2013
Welcome to our first Newsletter of the year.