Our Operations & Finance Officer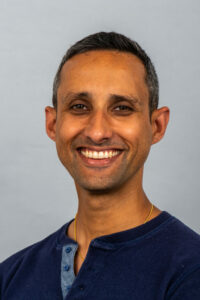 We have been sharing information about different members of our team at AKA Case Management. In this article, we interview Dominic Hobdell, our Operations and Finance Officer. Dominic is pivotal in supporting everyone to ensure the business runs smoothly.
Can you tell us about your background?
I moved to Nottingham for an internship in strength and conditioning. I then worked as a personal trainer supporting individuals who wanted to improve their health and fitness. I then decided to move into employment and started working with Experian in a data analysis role for nearly four years.
Why did you decide to work for AKA Case Management?
I enjoyed working at Experian, but after a few years, I just felt that it was time to move on and wanted to work in a role where I felt like I was making more of a difference. I liked that AKA Case Management make a difference in the lives of individuals and their families living with acquired brain injuries. AKA being a smaller company also allowed me to get more involved in a broader range of projects. The company have strong values that match my own, and it feels good to be part of a close-knit team that cares about each other and their clients.
Can you tell us about your role?
When I started working for AKA Case Management in 2019, I worked part-time as a PA to the Director and Operations Manager at the time – Angela Kerr and Andrew Rose. Just before the pandemic, I moved to full-time as there was so much work to do as the company grew and underwent significant changes.
In March 2021, we went through a transition period when Angela sold the company to Dawn Abernethy and Andrew Rose. They were keen to continue overseeing the growth and development of the business, and I was very fortunate to have the opportunity to work with them through this exciting time. My role changed and developed as I took on more responsibilities.
In my current role, I ensure all aspects of the business run smoothly, including:
Working with the leadership team on planning and strategy
Dealing with payroll and pensions for the company
Working with Louise Arnold (Office Manager) and the admin team
Supporting the case managers and assistant case managers
Building relationships with our partner agencies
I enjoy my diverse role, as I get to work with everyone within the company. I also build relationships with the law firms that refer cases to us and attend networking events in different regions when possible.
What have been the highlights of your role?
I have been involved in so many different projects it's hard to pick out which ones I have enjoyed the most. Some areas that come to mind are:
I participated in the ILM Level 5 course with other team members. I started this course when I had been with AKA Case Management for just one month. It was a great way to learn more about the company, the sector and other team members.
In 2019, I helped plan our launch event in Manchester as we had just started operating in that region. The event was for law firms and other agencies we work with. We were very fortunate as Phil Allen, one of our clients spoke at the event about his experience of having a brain injury and his journey to living life to the fullest. It was a great evening and, again gave me the opportunity to connect with some of the people we work with.
I worked closely with Dawn and Andrew to explore the concept of a 4-day week and how we could introduce it for AKA Case Management. We had to look at the pros and cons from a business and operational perspective and, most importantly, consider the impact on the team. It was a significant achievement putting it in place, especially as it has proven successful and made a real difference to so many of the team. Personally, I always come to work on Tuesdays feeling refreshed and couldn't imagine going back to a 5-day week now!
What are you focusing on over the next few months??
We are always looking at ways to improve working conditions for our staff. By implementing the 4-day week, we have helped the team achieve a good work/life balance. It has also resulted in us all being more focused and productive. There may be other initiatives we can put into place to support the team's well-being and I will be involved in looking at these. For example, recently we have started a daily breath-work session for staff at the start of each day to help people learn how they can use this to better deal with stress and improve their well-being.
We also have our strategy days coming up soon, where we spend a couple of days reviewing the last year and looking ahead at what our priorities are for the coming 12 months. I'm sure there will be plenty that comes out of that, but whatever it is, I know it will always have the focus of making AKA better for our staff and partners so we can better serve our clients.
What do you do outside of work?
With my Personal Training background, I still enjoy keeping active. I particularly enjoy playing badminton, cross fit and going for walks. I also love travelling and going to different countries. At the weekends I'll try see family and friends – either round the UK or back in the Isle of Man where I grew up.