Louise Arnold: Events organiser extraordinaire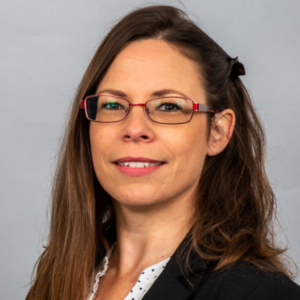 In this article, we find out more about Louise Arnold, our Office Manager. Louise shares information about her previous experience, her current job and how much she loves bringing her dog to work with her. Louise has been using her events organising skills to bring the team together at different events throughout the year, which is most appreciated by all.
What's your previous work experience?
Louise started her career working as a teaching assistant in a special school for eight years. The role involved supporting students that had autism. She then moved to Rolls Royce in Derby; she was part of the private hospitality sector team organising events for airline directors. She then moved to an events company that organised events across the UK, including at Royal Ascot, Wembley, Lords, and Trent Bridge Cricket Grounds.
What attracted you to AKA Case Management?
During the COVID pandemic, all events stopped, and Louise was furloughed for several months, only working on ad hoc days and providing payroll support when needed. During this period at home, she reflected on her career and decided it was time for a change. She saw the advertised Office Manager role and researched the company before deciding to apply.
Louise told us that she read an article on the AKA Case Management website about a young man with an acquired brain injury living in an older people's residential home until AKA started working with him. They assessed his needs and were able to move him out so he could live a more independent life suited to a young person with the support of a care team. This story resonated with her because her brother suffered a traumatic brain injury many years ago. She had experienced first-hand the impact brain injury can have on a person and their family. She wanted to work for an organisation that positively impacted the lives of people of all ages who needed this support.
So, what does an Office Manager do?
Louise started her role in November 2020. She supports three members of the admin team as well as managing her own workload. She is amazingly efficient and has an extremely varied role, which includes:
Managing and supporting the admin team.
HR tasks such as onboarding new staff and keeping track of everyone's annual leave and pay.
Proofreading Case Management reports before they are sent to solicitors.
Ensuring everything is in working order at Head Office.
Generally supporting with anything and everything that can come up! This includes liaising with the leadership team, Case Managers, Assistants Case Managers and Support Workers – as well as our clients and external parties such as solicitors and therapists!
In addition, Louise has been able to draw on her events experience and has led in organising events for the company. Last year she worked on the AKA 20th Anniversary Celebration at Nottingham Racecourse. It was a fun-packed day for staff, clients, lawyers, therapists, other providers and all their families.
She is currently busy planning two sponsored events – a walk and a hike. These are to raise money for our nominated charity of the year – Nottingham Hospitals Charity. She is passionate about ensuring that both events are fully inclusive for all who want to participate. Louise told us about the time spent researching walks which would be challenging, interesting and, most importantly, accessible to all our clients who use a wheelchair. This task was not easy, but she thinks she may have found the perfect route.
Why do you enjoy working at AKA?
Louise told us that she felt a friendly and welcoming atmosphere when she came to her interview. Having been at the company for a couple of years, she says it's like being part of a big family. Everyone genuinely cares about each other, and the well-being of the team is a priority to the leadership team. She also thinks it's great that she can bring her dog, Hugo, to work with her, and he loves being pampered by the rest of the team.
She has been able to take on new responsibilities and challenges, and she feels listened to. Louise said, 'I love that I am one of the cogs that help people get to be as independent as they possibly can and, as the AKA logo says – 'live a fuller life.' She feels that she, along with everyone else in the organisation, is making a real difference to people with an acquired brain injury.
When the 4-day working week trial began, she wasn't sure that this would work because she didn't think she could complete everything within the reduced hours. However, with the help of the productivity workshops, she learnt that it was possible by being more focused and working smarter. Louise told us, 'You get used to being more efficient and focused, you don't allow distractions, and you keep your catch-up conversations to the point; I have also learnt to manage my emails more effectively.' All her friends are very jealous of her every Friday when she doesn't have to go to work and spends time doing what she wants to do.
She loves taking long walks and hiking with Hugo, her gorgeous dog. She supports her mum and now has more time with her, which is very important. We also heard that Louise had inherited some hens, which have now been re-housed on a free-range farm, so she can spend time landscaping her garden.