Lock Down Allotment!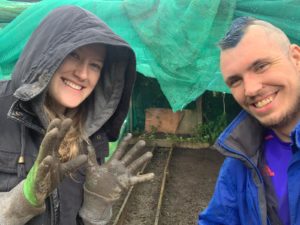 It can be a bit tricky after a while to find things to do in lock down.
Having mowed the lawn and cut his hair, one of our clients – aided by support worker Taylor, has started an allotment!

Very impressive before and after photos – well done! Looking at your jackets I'm assuming this wasn't in the 25+ degree heat we're currently having!