May 2014
Uwan's all grown up

And finally…. You'll remember from last time that Uwan has matched with a child in Gloucestershire.
Getting to the top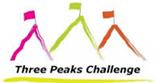 You'll have seen from our last newsletter, and if you follow us on Facebook, that our intrepid staff and friends are challenging themselves to climb the Three Yorkshire Peaks.
Wrinkles Run (Sports Relief)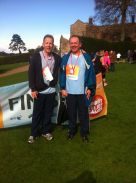 Going through the course together, John, with his Support Worker Chris Sadler, made a valiant effort and completed the Sports Relief Wrinkles Run at the end of March.