AKA becomes a Parliamentary Review member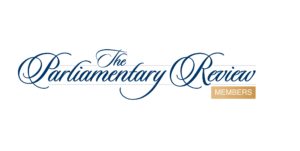 AKA Case Management has become a Parliamentary Review member.
The prestigious invitation followed our contribution to the Parliamentary Review on Care. We wrote an article that highlighted a lack of awareness of the range of services available for people with traumatic brain injuries within the recovery and rehabilitation sector.
About membership of The Parliamentary Review
Membership is offered to those who have played a key role in Parliamentary Review publications.
The Parliamentary Review is a series of independent publications, co-chaired by Lord Eric Pickles, former Conservative Communities Secretary and Lord David Blunkett, former Labour Home Secretary. They have now issued the invitation of membership to AKA Case Management and we were delighted to accept.
Each edition of The Parliamentary Review focuses on a key government policy area, with a variety of organisations sharing personal insight alongside cabinet ministers, government agencies, associations and trade bodies. The main aims are to demonstrate how organisations have become outstanding leaders in their field and share best practice as a template for reform.
An incredible opportunity for AKA Case Management
Angela Kerr, Managing Director of AKA, said: "This is an incredible opportunity for us. It will give us a unique platform to discuss current and proposed legislation going through Parliament. We will also attend a members' reception at the House of Commons with Lord Pickles and Lord Blunkett and have the opportunity in future to host our own event in the Commons or the Lords."
She continued, "Members of The Parliamentary Review (MPRs) come from a variety of professional backgrounds so what unites us is a commitment to uphold best practice in our professional dealings and the desire to collaborate with policymakers, industry leaders and other professionals and contribute to the development of public policy."
As an MPR, AKA will be kept up to date with all the key happenings in Parliament. We will also have access to a members-only online platform through which we will engage with the parliamentary process, acquire commissioned research and communicate our thoughts and ideas to key policymakers and to other MPRs.
The principles and values of MPRs
As members of the Parliamentary Review we have signed up to a series of principles and values including:
To share our knowledge with the wider business community in order to raise standards and improve competitiveness across the country.
To engage with policymakers at a local and national level honestly and frankly, making clear to them what they are doing right and what they are doing wrong.
To work diligently to maintain and share a high level of relevant and current professional and political knowledge.
To deliver, wherever possible, a positive social impact