Olivia Dennison
Case Manager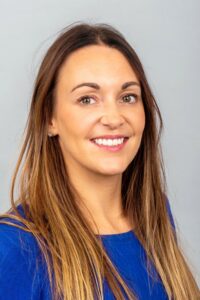 Olivia joined us in July 2015 after finishing her education. Having completed 8(!) A Levels, she went on to become a qualified physiotherapist and has completed a CERTA course in supporting an individual with an acquired brain injury. Whilst in training, Olivia worked as both a restaurant manager and wedding and events coordinator, so she has experience in many areas.
When not at work, Olivia spends time perusing fashion and interior design books, playing sports, and partaking in anything that is guaranteed to give her a good laugh. She loves learning new things and discovering other people's interests and hobbies, claiming that she will try anything once. That's a good life motto in our eyes!
We asked Olivia a few questions to get to know her better…
1. If you could only listen to one music artist for your whole life who would it be?
This is super hard as it depends on what mood I am in. But I'd go with Alicia Keys.
2. What 3 people would you invite to a dinner party (dead or alive)?
James Corden (to ensure humour), Gordon Ramsey (to provide his culinary skills), Peers Morgan (for a bit drama).
3. When you were a child, what did you want to be when you grew up?
Initially a vet (but then I realised there were other animals aside of dogs and cats) and then a dentist (but I was put off this idea when I was reminded about patients who may have awful breath).
---