Melanie Smith
Case Manager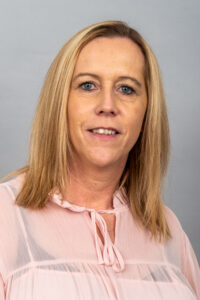 Melanie has worked with brain injured clients for many years and has all the qualifications that go with it. She joined us in 2006, progressing to team leader in 2007, Assistant Case Manager in 2013 and Case Manager in 2021!
If you want something doing Mel will make it happen. She is one of the most organised people we know, she's just brilliant.
At home Mel loves spending time with her young daughter or jogging and keeping fit.
We asked Mel a few questions…
If you could visit any place in the world, where would you choose to go and why?
I would love to go to the Great Barrier Reef to admire the beauty of the ocean.
If you were an animal, what would you be and why?
Definitely a dog for the home comforts of a nice warm house , fed on demand and only go for a walk in the nice weather.
If you could have an endless supply of any food, what would you get?
Any kind of Chinese food.
---