Karolina Drygala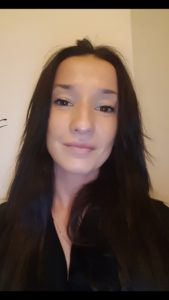 Karolina has an NVQ Level 5 in Health & Social Care and also has a Bachelors Degree in Social Sciences, majoring in social pedagogy and social rehabilitation. She has worked with people with brain injuries, spinal cord injuries, dementia and children in care.
We asked her a few questions to get to know her better:
What is the top thing on your bucket list?
Living in a cottage with my family (my husband and children), somewhere peaceful and far from the city and surrounded by at least 5 dogs
Who would play you in a film about your life?
Courtney Cox, I identify with her when she plays Monica Geller in Friends
If you could meet any historical figure, who would you choose and why?
I would choose Nelson Mandela. The way he lived and fought for his people's rights is very inspiring to me