Elaine Ricketts
Assistant Case Manager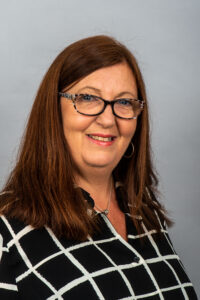 After working in retail for over 20 years, Elaine decided to go back to education to pursue a new career. She completed a BSc Psychology degree and discovered she had a particular interest in Neuropsychology and how the brain works. Elaine gained experience in this field by working as a support worker and this led her to her role at AKA as an assistant case manager.
We asked her a few questions to get to know her better:
Who would play you in a film about your life?
Ideal – Susan Sarandon, realistic – Rebel Wilson from Pitch Perfect.
When you were a child, what did you want to be when you grew up?
This changed several times – fluctuated between a cartoonist and surgical nurse (talk about polar opposites)
What is the top thing on your bucket list?
To buy my own home