Dominic Hobdell
Operations & Finance Officer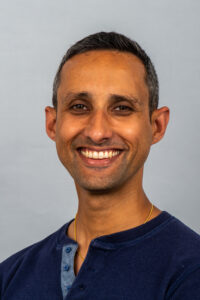 Prior to joining the AKA team, Dom has had a varied work background and was into every sport growing up. He has been involved in Sports Coaching, Personal Training and Strength and Conditioning, as well as being in various administrative roles in finance and insurance. He's been a Sports Development Officer, Club Administrator at David Lloyd, Data Analyst and Management Support at Experian and also a PA for a few small business owners.
We asked him a few questions to get to know him a little better:
If you could only listen to one music artist for your whole life, who would it be?
I love listening to music so that's a really tough question – but I think it would be Counting Crows! I love how different and unique so many of their songs are – and during their live shows they go completely off track and just start improvising so it would definitely be varied!
If you could meet any historical figure, who would you choose and why?
I think it would have to be Ghandi. I'd love to get a sense of what he was like. The fact that he managed to gain independence for his country using nothing but a gentle approach and communication skills (English not even being his 1st language) is just amazing.
When you were a child, what did you want to be when you grew up?
I was too busy playing sport to know what I wanted to be when I grew up! I think the first thing I remember ever wanting to be was a left winger for a professional football team. Other things I remember wanting to be were a computer programmer (I've no idea why) and a rapper! I'm kind of glad that last one didn't work out, I think the closest I ever got and would get are some questionable karaoke performances.