Claire Rhodes-Andrews
Assistant Case Manager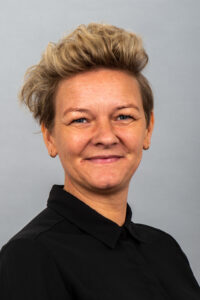 Claire is experienced in working closely with people having been a Support Worker and Personal Assistant in the past. She prides herself on providing high quality support as she has NVQ level 2 in Health and Social Care plus Direct Care. Claire joined AKA Case Management in October 2009, and was promoted to Assistant Case Manager in 2019.
Claire's down time involves leisure time with hubby and lots of socialising with friends.
We asked Claire a few questions…
If you could only listen to one music artist for your whole life who would it be?
Cool and the Gang.
What 3 people would you invite to a dinner party (dead or alive)?
Mum, best friend, husband – in that order!
When you were a child, what did you want to be when you grew up?
An air hostess.