Chris Clark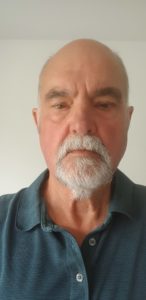 Chris joined AKA in 2020. Before working for AKA he worked as a ships master and care home home proprietor! We asked him a few questions to get to know him better.
1.What 3 items would you take on a desert island?
A tool box, a radio and a home brew kit!
2.What is your favourite film?
Dirty Dozen (in memory of my father in law, who watched it time and again!)
3.If you could have one superpower, what would it be and why?
Time travel (an opportunity to get things right second time around!)