Angela Kerr
Managing Director & Consultant Case Manager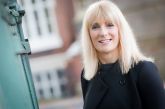 Angela is AKA Case Management's Managing Director and one of the country's leading experts in the care and case management of brain injured individuals in the UK. She started out as a neurosurgical, neuro-medical nurse and in 1992 became involved in the development of case management services as part of a government funded initiative in Nottingham. This led to working for a large national charity, the Brain Injury Rehabilitation Trust (BIRT), to develop and establish their community rehabilitation services. At this time an invitation was extended to assist in the development of the British Association of Brain Injury Case Managers (BABICM) and join the steering group in 1996, remaining as appointed Treasurer until 2004. She has recently been invited to take up the Chair position in 2016.
When not working she can be found sampling fine wines and culinary delights at a local deli/bar, exhausted at the gym, wrapped in a yoga pose, tickling the ivories, covered in paint from teaching local kids art or heading out to explore foreign countries to immerse herself in the culture abroad. Recently she also got a beautiful puppy, a cockerpoo called Barney, who has quickly become the AKA office dog! Angela loves to take him to meetings with her (the clients adore him) and walking him to break up the busy days.
To find out more about Angela, the work she has done and what she is up to, please visit her LinkedIn profile.
---