Andrew Rose
Director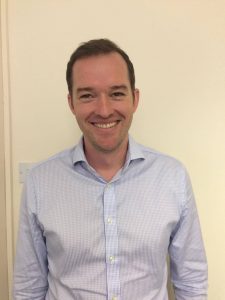 Andrew joined AKA as Operations Manager in September 2017, after gaining a wealth of experience in the healthcare sector. Andrew has a psychological background, which he used to work as a university psychology lecturer for 8 years. He then decided to put his skills to good use in an applied field, moving into brain injury case management. He then got the amazing opportunity to work in Australia as a Senior Clinical Consultant, working with the most complex clients who exhibited severe behaviours of concern. He delivered training alongside this role in areas such as Motivational Interviewing, ABI, positive behaviour support and systemic dialectical behaviour therapy. He then moved back into case management when he returned to the UK and became Supervision and Compliance Manager for Northern Case Management, along with being appointed the Treasurer of BABICM. He will be culminating a lot of his learnt skills and experiences to put them into use in his new role here with us.
We asked him some fun questions to get to know him a little better:
What is your biggest personal achievement that is non-work related?
I suppose (we're going back some years) I went to the world's jamboree competition in Korea to represent England. A bit embarrassing! I loved it.
What is the top thing on your bucket list?
Can it be anything? It's probably just to be happy, to be honest.
What is your favourite film?
Probably 'The Unbearable Lightness of Being.' It's a really old film.
What can you be found doing at the weekend?
Spending lots of time with my daughter, Emily.
If you weren't in this role, what would you be working as?
I could have ended up doing something in IT, but I never ever wanted to. I had to do some of it for my Psychology degree and because I'm a geek, I ended up really good at it. It's very logical, there's an order to it. I found programming really easy because it's a set of rules that you have to follow. If I did go into IT, I'd have definitely ended up in the healthcare sector somewhere eventually.
Who would play you in a film about your life?
Oh GOD. I have no idea. I've been told that I look like quite a few people, none of whom look like each other. All of them are really complimentary though! Justin Timberlake is the first one, which I have had off taxi drivers and people in bars…I've had Jamiroquai, Michael Owen and Joe Hart as well. So none of them look like each other and more importantly, I don't look like any of them, so… No idea.
If you could only listen to one music artist in your life who would it be?
I think it would be Radiohead. I have music on all the time, so that's hard.
What 3 items would you take on a desert island (that you could carry)?
As long as I could get my radio to work, I would take a radio so I could listen to music.
I would have to take my daughter (although I'm not too sure Sarah will be very impressed that I didn't say her too). If I'm taking Emily I would HAVE to take Mo Farah's children's book, Ready Steady Mo, as she loves it. She even does the Mobot at the end.
What is your favourite country to visit and why?
Japan. I've only been once and that was when I was 16, but it's just amazing. Beautiful place.
The final and very important question… Is a Jaffa cake a cake or a biscuit?
It's neither, it's an abomination! If anything, it's a stale cake.