Andrew Rose
Director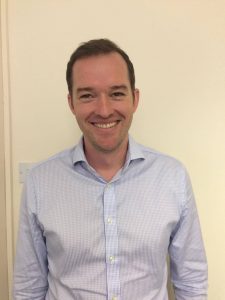 Andrew is director and co-owner of AKA and the nominated individual for the Care Quality Commission. His wealth of clinical and case management experience is complemented by the financial management skills of co-owner and director Dawn Abernethy.
Andrew first joined AKA as Operations Manager in September 2017.
He worked as a university psychology lecturer for eight years before moving into brain injury case management.
He moved to Australia as a Senior Clinical Consultant, where he worked with the most complex clients who exhibited severe behaviours of concern. Alongside this role, he delivered training in areas such as motivational interviewing, acquired brain injuries, positive behaviour support and systemic dialectical behaviour therapy.
When he returned to the UK, he moved back into case management and became Supervision and Compliance Manager for Northern Case Management before joining AKA. Andrew holds a Level 5 Award in Leadership and Management from the Institute of Leadership and Management (ILM).
He was a BABICM (British Association of Brain Injury Case Managers) council member from June 2014 to June 2020 and held the positions of treasurer and director with them from June 2016-2020. In June 2020, he moved to the BABICM training and events group.
We asked him a few questions to get to know him a little better:
1. What 3 items would you take on a desert island (that you could carry)?
I would have to start with a smart speaker so I can listen to 6music and be able to stream any of my eclectic music taste. Based on the fact Thom Yorke was allowed to take a recording studio on desert island discs I will presume this will work
A kindle so that I could read all the books I haven't found time to read
So sadly I now need to take my glasses so that I could actually read!
I am still able to carry both my children at the same time but I'm not going to put them in the category of items
2. What can you be found doing at the weekend?
Mainly spending time with my children. So what ever they want to do…going to the park, bike rides, swimming, going for walks and most importantly to them having an ice cream at the Sett Valley café.
I also enjoy cooking.
3. The final and very important question… Is a Jaffa cake a cake or a biscuit?
It's neither, it's an abomination! If anything, it's a stale cake.