20th Anniversary Quiz Answers Part #2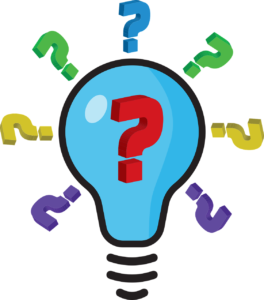 Here's the second part of our 20th Anniversary quiz! The questions only are listed first so please scroll down to reveal the answers!
Questions Only
Queen Elizabeth II celebrated her Diamond Jubilee in 2012. In which year did the only other British monarch celebrate a Diamond Jubilee?
Who released "The Way" as their first single in 2013?
Which video reached 2 billion views on YouTube in 2014?
In 2015, which artist was awarded both best single and best album at the BRIT awards?
Which plane flew the longest non-stop scheduled commercial flight by distance in 2016?
Who was the BBC sports personality of the year in 2017?
Who won the Football World Cup in 2018?
UK Vogue had a guest editor for the first time in 103 years in 2019…who?
Who broke Jennifer Anniston's record as the fastest person to reach one million followers on Instagram in 2020?
What was the name of the novel which won the Pullitzer Prize for fiction in 2021?
On which date in 2022 did AKA hold its 20th anniversary celebrations at the Nottingham Racecourse?
Answers
Queen Elizabeth II celebrated her Diamond Jubilee in 2012. In which year did the only other British monarch celebrate a Diamond Jubilee? 1897
Who released "The Way" as their first single in 2013? Ariana Grande
Which video reached 2 billion views on YouTube in 2014? Gangnam Style
In 2015, which artist was awarded both best single and best album at the BRIT awards? Ed Sheeran
Which plane flew the longest non-stop scheduled commercial flight by distance in 2016? Emirates A380
Who was the BBC sports personality of the year in 2017? Mo Farah
Who won the Football World Cup in 2018? France
UK Vogue had a guest editor for the first time in 103 years in 2019…who was it? Meghan Markle, Duchess of Sussex
Who broke Jennifer Anniston's record as the fastest person to reach one million followers on Instagram in 2020? David Attenborough
What was the name of the novel which won the Pullitzer Prize for fiction in 2021? The Night Watchman by Louise Erdrich
On which date in 2022 did AKA hold its 20th anniversary celebrations at the Nottingham Racecourse? Sunday 19th June