A new addition to the office team!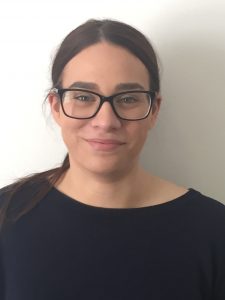 We are delighted to announce that we have a new addition to the team here at the office! As the company grows ever bigger, it became clear that we needed yet another helping hand (for the sake of Donna's sanity). So we hired Charlie to become our new Junior Office Assistant, and she has been here for approximately two weeks now.
So far, she is picking up new things quickly and is really keen to help us with any tasks that she gets given. She is settling in really well and we can't wait to have her here for the duration and see her progression as she spends longer in the role!
When I asked Charlie how she found starting at AKA, she said:
"My first week at AKA Case Management has been so enjoyable! I have been welcomed by all the staff here instantly. Coming from a retail background the office environment and job role is completely new to me and I am thoroughly enjoying learning new things and stepping out my comfort zone to challenge myself. Although its early days and I still have A LOT to learn I am really looking forward to my future and furthering my knowledge here at AKA Case Management."
Here's a bit of background on Charlie:
She came to us after spending the past 5 years working in retail, at Ikea.
During that time, she worked in the Customer Services and Recovery department, so has lots of experience interacting with a multitude of people!
She likes socialising with friends and listening to music in her downtime.
She likes to go swimming as often as she can.
When the weather is nice, she loves nothing more than a long walk in the countryside with her golden retriever, Buddy.
Next time you visit the office, don't forget to introduce yourself!