Tony Smith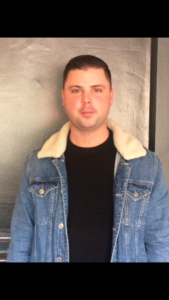 Before working with us at AKA, Tony has worked with people with learning disabilities and with people with mental health and challenging behaviour issues and so has a wealth of experience.
We asked him a few questions to get to know him better:
When you were a child, what did you want to be when you grew up?
I wanted to be working in lighting and special effects, in nightclubs
If you could have one superpower, what would it be and why?
Be able to fly
If you won £10,000, what would you spend it on?
Share it with my family, book holidays and buy new clothes