Tanya Joesbury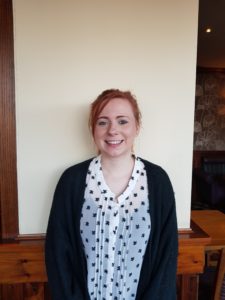 Before joining us a Teaching Assistant, Tanya studied Psychology at University and then worked in a residential setting with teenagers and at a "Safe Haven" for children in the care system. She also worked as an ABA Tutor for a non-verbal 16 year old and a non-verbal 7 year old who had Autism.
We asked her a few questions to get to know her better:
If you were an animal, what would you be and why?
A cat or a dog so that I could do the two most enjoyable things in life (without being judged) – sleep and eat
If you could meet any historical figure, who would you choose and why?
Freud – to debate about his ideas and thoughts
When you were a child, what did you want to be when you grew up?
A Vet as I have always loved animals