Sophie Roberts
Office Assistant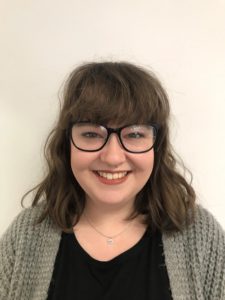 Sophie joined the AKA head office in March 2019 as our new Office Assistant. Previously Sophie worked in hospitality venues such as Rescue Rooms and country pubs in Cheshire. She has a Level 4 certificate from Nottingham Trent University in Fashion Accessory Design after studying Textile Design for a year.
We asked her a few questions to get to know her better:
Who would play you in a film about your life?
Jennifer Lawrence and my voice over would be Patrick Warburton or John Goodman
If you could only listen to one music artist for your whole life, who would it be?
Too tough of a decision!! I like a mixture of things from ABBA to Bring Me The Horizon, Post Malone to Disney!
What 3 people would you invite to a dinner party (dead or alive)?
Robin Williams, Alexander McQueen and Jack Whitehall