Paula Crapper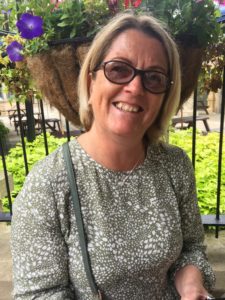 Paula joined AKA in 2020. Before this she worked as a Machine Operative at a Tool Manufacturers! We asked her a few questions to get to know her better.
1.What can you be found doing on a weekend?
Spending time with my 2 grandchildren.
2.What 3 people would you invite to a dinner party (dead or alive)?
My mum, my husband and my best friend.
3.When you were a child, what did you want to be when you grew up?
In the Armed Forces, or a long distance lorry driver!