Marie Howell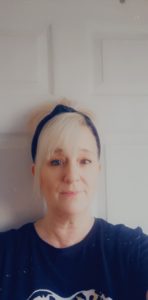 Marie joined us as a Support Worker in the East Midlands, having previously worked as a tenancy support worker for vulnerable adults. She has completed numerous courses over the past 20 years, so she clearly likes learning and developing her knowledge and skills. We asked her a few questions to get to know her better.
What is your favourite film? Hard to say as I have lots…Law Abiding Citizen or Titanic.
When you were a child, what did you want to be when you grew up? Either a fashion designer or interior designer.
If you won £10,000 what would you spend it on? A holiday, new bathroom and/or car. I'd also give some to my 3 sons.