Laura Smith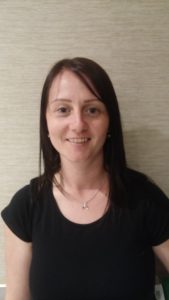 Laura started with AKA in May 2018, and has previously worked with children who have complex care needs. She has completed an NVQ Level 2 in Health and Social Care.
We asked her a few questions to get to know her better:
Who would play you in a film about your life?
I would choose Cameron Diaz because she has been in many films and she can change her role just like myself. She is smiley happy and out there which is how I see myself.
If you could have one superpower, what would it be and why?
Time machine- I could turn back time and have more hours in the day.
What can you be found doing on a weekend?
Enjoying weekends away and spending time with family and friends.