Katie Yule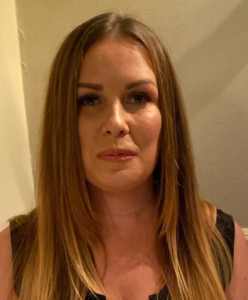 Katie joins us having worked in customer service for over 5 years and with 10 years care experience in the community and in assisted living. Katie has an NVQ level 3 in Health and Social Care.
We asked Katie a few questions to get to know her:
Q: What 3 people would you invite to a dinner party (dead or alive)?
A: Elvis, Marilyn Monroe, Rik Mayall
Q: If you could visit any place in the world, where would you choose to go and why?
A: North Pole, for the animal experience and conditions
Q: If you could have one superpower, what would it be and why?
A: Time keeper, so can revisit past life with loved ones.