Kalla Rhodes-Andrews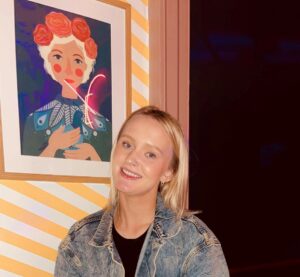 Before AKA I worked in retail and then worked with children at a private nursery with children from 0-5 years and loved both jobs dearly, very rewarding in different ways. I am currently studying for a Level 3 Diploma in Health and Social Care and have almost finished my first year.
We asked Kalla some questions to get to know her:
Q) What is your favourite film?
a) My favourite film is most likely Harry Potter.
Q) If you could only listen to one music artist for your whole life, who would it be?
A) It would most likely be Lewis Capaldi.
Q) What 3 items would you take on a desert island?
A) -my phone, -my Vaseline (lip balm), -water