Jenny Swift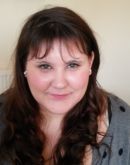 Jenny joined AKA in December 2013, having worked in nursing followed by four years building up a community palliative care service in Rotherham and Sheffield. Prior to joining AKA Jenny spent 18 months working in spinal injury care in the community.
With a GNVQ in Health and Social Care and a BTEC National Diploma in Health Studies Jenny is well-qualified to provide the support and care required for her role.
When she's away from the job, Jenny loves to chill by reading, listening to music, walking her dog and most of all, spending time with her family and friends.