Jennie Turner
Assistant Case Manager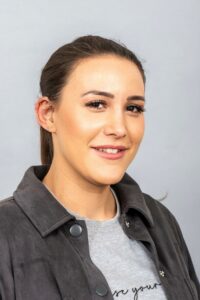 Jennie joined the company as a Support Worker in August 2015 and became an Assistant Case Manager with us in 2021. She has a lot of experience within the care sector, supporting clients with dementia, brain injuries, learning disabilities, physical disabilities and mental health needs in both adults and children. She has also worked as a Team Leader and Technical Instructor.
Jennie has certificates in Mental Health Awareness and Working with Individuals with Learning Disabilities, a qualification in Brain Injury Awareness and a Diploma in Access to Nursing and Midwifery.
We asked Jennie a few questions to get to know her better:
1.What is the top thing on your bucket list?
To visit New York at Christmas and go ice skating in Central Park.
2.What is your favourite film?
Tricky one…I don't think I have just one! Green Mile, Lion King and Elf.
3.If you could have one superpower, what would it be and why?
To turn back time, time passes to fast. I'd spend longer with loved ones passed and it would give me more time in general!