Holly Foster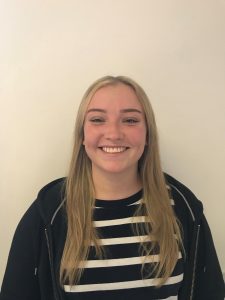 Before joining AKA, Holly was a Rehabilitation Assistant, working with brain injured clients at Reach Personal Injury Limited. She is also volunteered at St.Lunes Hospice, as well as achieving a 2:1 BSc (Hons) in Sport and Exercise Science.
We asked her a few questions to get to know her a bit better:
Who would play you in a film about your life?
Emma Stone
If you could only listen to one music artist for your whole life who would it be?
Arctic Monkeys
What 3 items would you take on a desert island?
Phone, portable solar powered charger and a friend