Catriona Lewis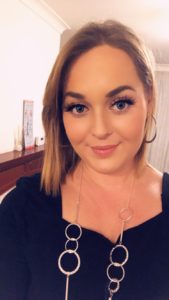 Catriona has been a support worker in a supported living environment for 7 years. She has worked with many different client groups, such as learning difficulties, autism, down syndrome, cerebral palsey, non-verbal clients, wheelchair users and some minor brain injuries.
She has a NVQ Level 2 and passed all her GCSE's with grades B and C.
3 fun questions about Catriona:
If you could only listen to one music artist for your whole life who would it be?
Green Day
If you were an animal, what would you be and why?
A dog, because they're a human's best friend and the love would be unconditional and I want to know why they chase their tails!
What is the top thing on your bucket list?
To travel around the world, I really want to go to Australia!